Download the free app to build or join a solidarity co-op today!
– Simple solutions to organizing help –
YOU'RE NOT ON THIS JOURNEY ALONE
– The app that fills the gaps in care –
Accepting help at our most vulnerable times is not always easy. In fact, sometimes organizing who's going to help with what, and when, can be more work than it's worth.
Whether you're celebrating the birth of a newborn, grieving the loss of a loved one, or experiencing a serious medical illness, there are times when we all need help navigating everyday life. That is when it's important to open your heart and mind to receive love and support from people who care.
Journey Together is a mobile app that allows your selected "solidarity co-op" to curate care in a way that offers you ease of mind and comfort in knowing that everything (and everyone) you need is in one place. From monetary donations and rides to medical appointments to book recommendations, recipes and music playlists, Journey Together makes organizing help, meals, resources and visitors easy.
Whatever it is that you need during your time of need, Journey Together can help you navigate the help.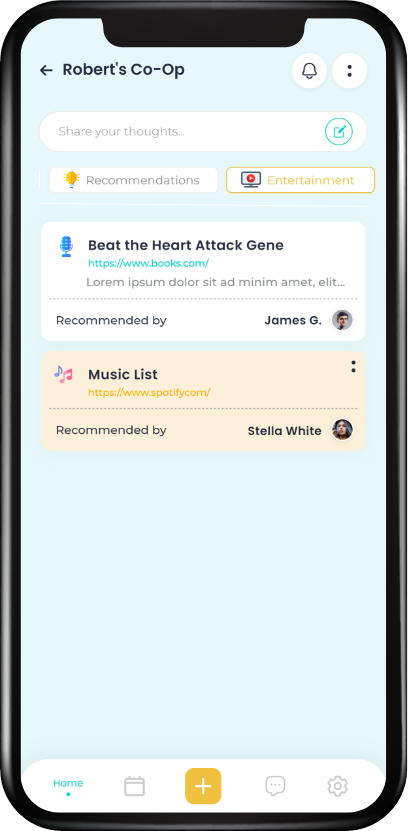 Finally, a care app that's more than a taskmaster.
Your heart is in the right place. It is. But it is important to be empathetic to the needs and sensibilities of the people you want to help. Receiving 20 resource recommendations and/or update requests from 20 different people can feel overwhelming to someone experiencing a life crisis. Make it easier for the people you want to help by carefully curating the care you want to give.
Explore Our Most Valuable App Features Today!
Our Users Are People Like You
– Scroll and click to explore the many unique features of Journey Together –